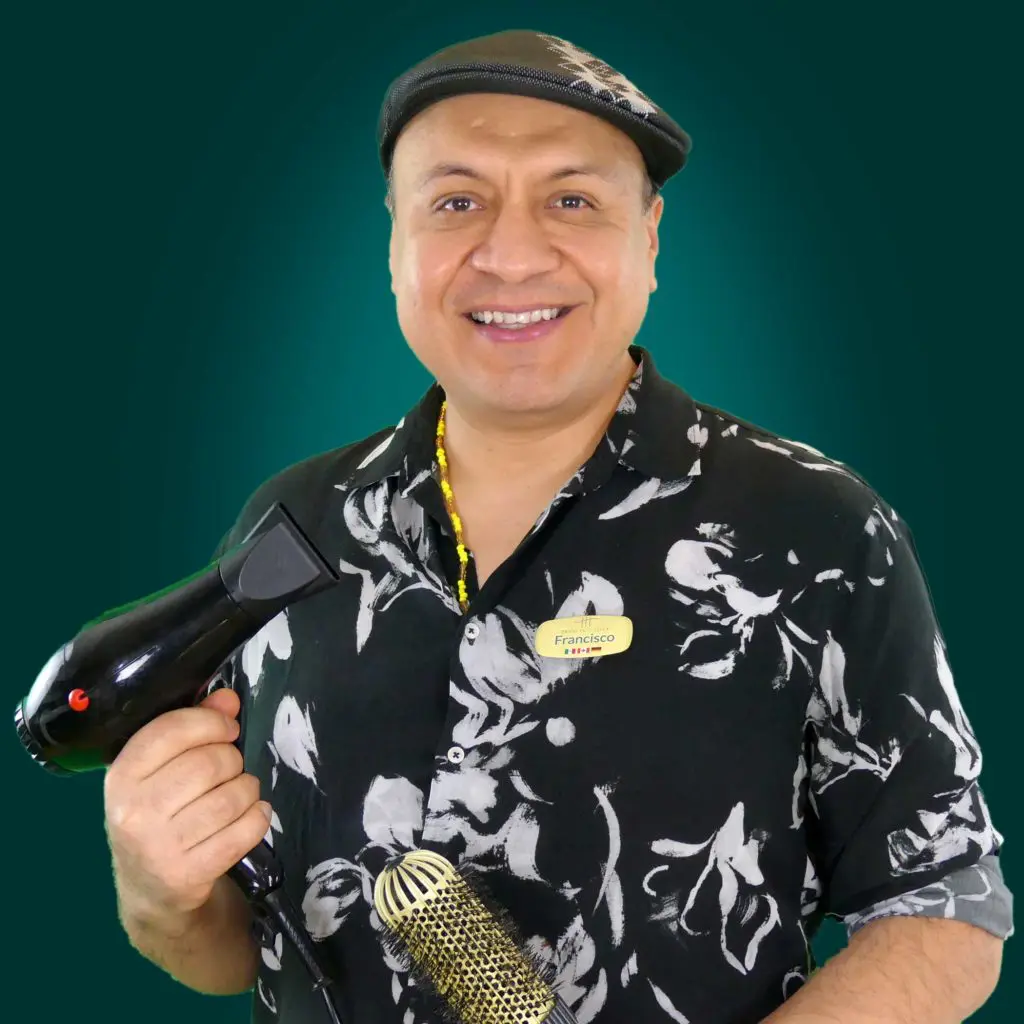 Francisco Villa
HAIR STYLIST / COLOURIST
Born in Mexico, grown up in Canada, and living in Germany since 2010 has given me the enriching opportunity to meeting wonderful people all over the world. Many years of experience acquired in Toronto, Canada as well as in Frankfurt, Germany has allowed me come into contact with a variety of techniques and styles to bring out the best in YOU.
Colouring and highlighting are two of my passions. Together with a mixture of technical knowledge and a high level of creativity that I offer, you will receive a sophisticated look that matches your features and personality.
WHY DID YOU WANT TO BECOME A HAIRDRESSER?
As a child, I felt inspired by the glossy fashion magazines, thinking, who made these women look so beautiful, their hair, their make up, clothing. I still look at the covers looking for inspiration .
WHAT IS YOUR FAVOURITE HAIR-DO OF ALL TIME?
Good question, to me rather than having a favorite hair-do, I have many favorite looks, long, short, bob. It´s got to be beautiful and appealing to the eye suitable to the individual.
WHO IS YOUR CELEBRITY HAIR ICON?
Recently, I watched Breakfast at Tiffany´s for the second time. I rediscovered many things that are indeed timeless. Audrey Hepburn represents that.  To me, she´s a perfect example how natural beauty and a style that suits the individual are key to also achieve a timeless look.